Hate speech
The alarming increase in neo-Nazi groups in Brazil
By Beatriz Farrugia
"Hitler". It was this exact message, published at 18:34 on 15 October during a virtual meeting on Google Meets, that made the Brazilian National LGBTI+ Alliance realize that was the target of a neo-Nazi hacker attack.
That afternoon, the association was holding a virtual debate on fake news and hate speech.
Minutes after the opening of the event, the 40 participants were exposed to insults, videos of LGBTQ+ flags setting on fire, half-naked people, Nazi soldiers, and swastikas.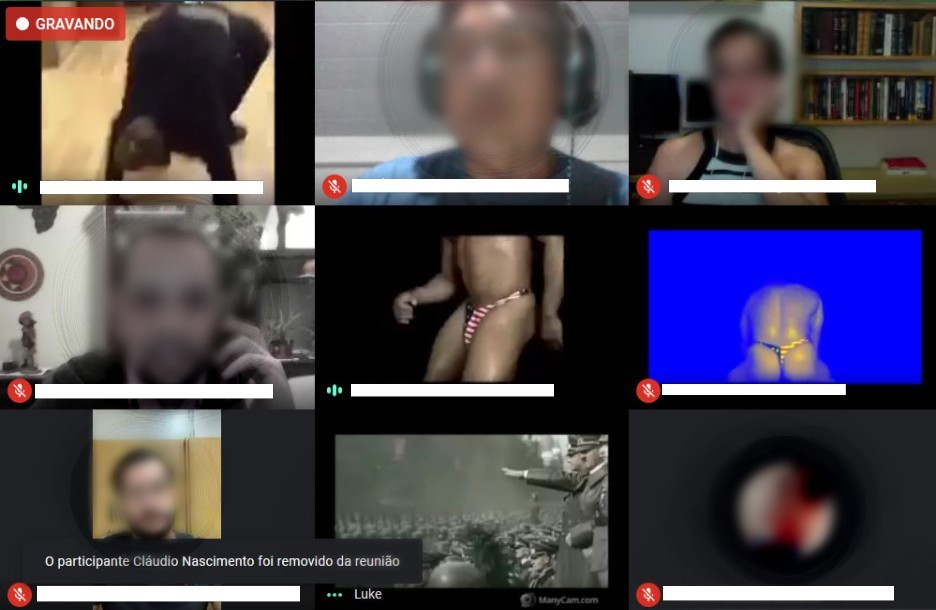 The criminal episode reflects a phenomenon that has been occurring in Brazil in the last years: the expressive increase in the formation of neo-Nazi groups.
According to the anthropologist Adriana Dias, who has been researching and monitoring the activity of neo-Nazi cells in Brazil for 20 years, there is an acceleration in the formation of these groups.
"Until 2016, neo-Nazi groups in Brazil grew at a rate of 6% or 8% per year. Since the presidential campaign of Jair Bolsonaro, in 2018, the groups started to grow around 10% per year. Today the increase is 16% per semester", Dias said.
Brazil has 351 active neo-Nazi cells nowadays, and each cell is composed of 4 to 100 people, according to the researcher.
The NGO Safernet, which monitors crimes on the web, also recorded the launch of 204 new pages dedicated to neo-Nazi content in May this year. In the same month in 2018, there were 28 new pages. It is an increase of 728%.
The trend is also confirmed by the Brazilian Federal Police. According to official data collected from Freedom of Information (FOI) Request, the number of federal investigations into cases of Nazi ideology promotion jumped 547% in the last two years.
Promoting Nazism is a crime in Brazil, determined by the Law number 7,716, approved in 1989. It punishes up to three years in prison for anyone who practices, induces, or incites discrimination of race, color, ethnicity, religion, or national origin.
However, it is not difficult to find neo-Nazi demonstrations in Brazil.
On 23 October, images of a possible neo-Nazi mobilization in São Paulo circulated on social media under the slogan White lives matters.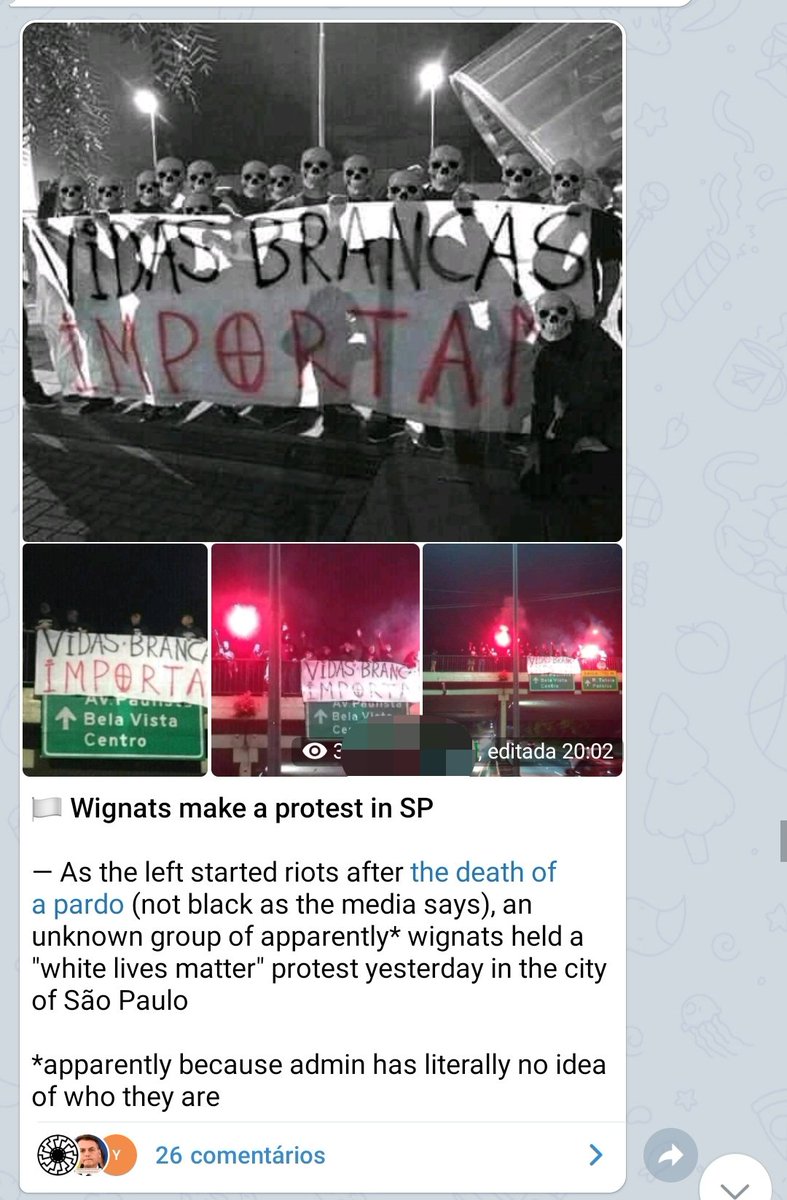 The participants in the act are suspected of being members of the Misanthropic Division (MD), a Ukrainian neo-Nazi organization. Despite its worldwide activities, the MD recognizes only one official branch: the Brazilian.
What is happening in Brazil?
According to the professor of History and specialist on far-right extremism Odilon Caldeira Neto , periods of political radicalization contribute to the intensification of these groups.
Another factor is the rise of populist leaders around the world.
"Just as the Donald Trump´s election activated radical groups in the United States, neo-Nazi groups in Brazil feel legitimate to act with Jair Bolsonaro", Neto said.
The current government's discourse supporting conservatism, misogyny, torturers, conspiracy theories, and anti-communism creates a fertile ground for neo-Nazi activities.
"It does not mean that neo-Nazi groups see themselves in power, but they feel a more interesting atmosphere for action", Neto added.
Who are the Brazilians neo-Nazi?
In the past, neo-Nazi groups were concentrated in the southern regions of Brazil, but now there are cells spread throughout the country, according to the research carried out by the anthropologist Adriana Dias.
In general, the cells are formed by white men and women, from different income levels and ages, who have an attachment to a nostalgic past, "when the power of the white man was not threatened".
"Some groups accept browns, which serve as proof that the group is not racist but, rather, racialist. They also stay ahead of actions that will confront the police and receive violence in place of the whites", Dias said.
The formation of neo-Nazi cells takes place in a rally: when people interested in creating a group begin to make an extrapolated communication to the society.
"They put up posters, give indications that they are active in a certain location and how they can be found", the anthropologist explained.
The members of a neo-Nazi group usually communicate on the internet, in forums, on websites, and the dark web.
Each cell acts independently, with its members following the orders of the leaders.
"But there is evidence that some cells are communicating with each other. And, if it starts to happen, we will have a big problem because there will be a large neo-Nazi network forming in Brazil", Dias warned.
Neo-Nazi independence is linked to the fact that each group has its own narrative, a specific hate speech.
Some cells are more active in spreading domestic terrorism or in denying the Holocaust.
Others are more religious, such as those linked to Christian Identity.
Some groups promote white supremacy, such as those inspired by the Ku Klux Klan (KKK). Others spread hate against indigenous, Jews, or homosexuals.
"Certain groups do not work with others because they act in separate spheres. Holocaust denialist groups have a more intellectual dimension than groups that want to reproduce tactics of extreme right-wing terrorism, for example", Neto explained.
Neo-Nazi groups are coming out of the closet
It is precisely a group that disseminates hatred against homosexuals that has been persecuting the Brazilian activist Toni Reis, 56, president of the National LGBTI+ Alliance.
Since the invasion of the virtual meeting on 15 October, Reis has suffered several types of threats and persecutions.
In the early hours of 18 October, a neo-Nazi group sent meals via delivery to the activist's home.
Four days later, WhatsApp groups of the Alliance were invaded with messages containing swastikas.

Then, a fake profile assigned to the email adolf@hitler.com sent swearing at Reis.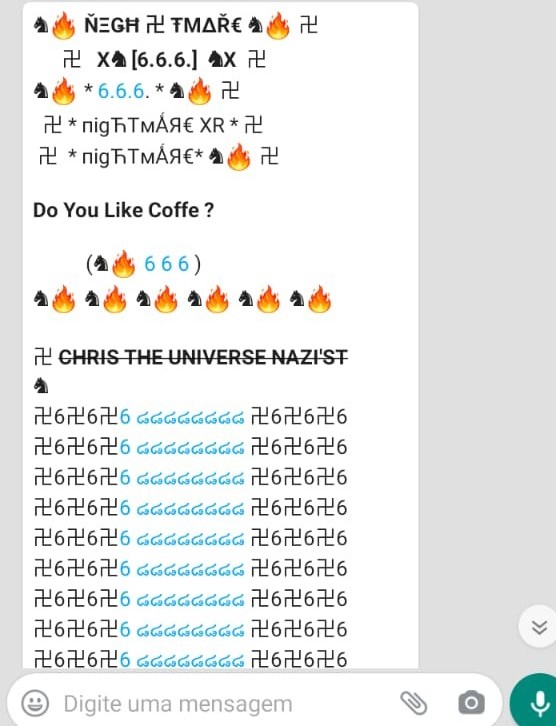 "We attribute these attacks to our achievements. We get most of the civil rights: getting married, adoption, gender identity, and blood donation. And all these things, for many people, are an affront", Reis said.

"We also have a federal government today that makes extremely inhuman statements. They use homosexuality to make jokes and endorse the most aggressive speech. We came out of the closet, and the extreme right too".